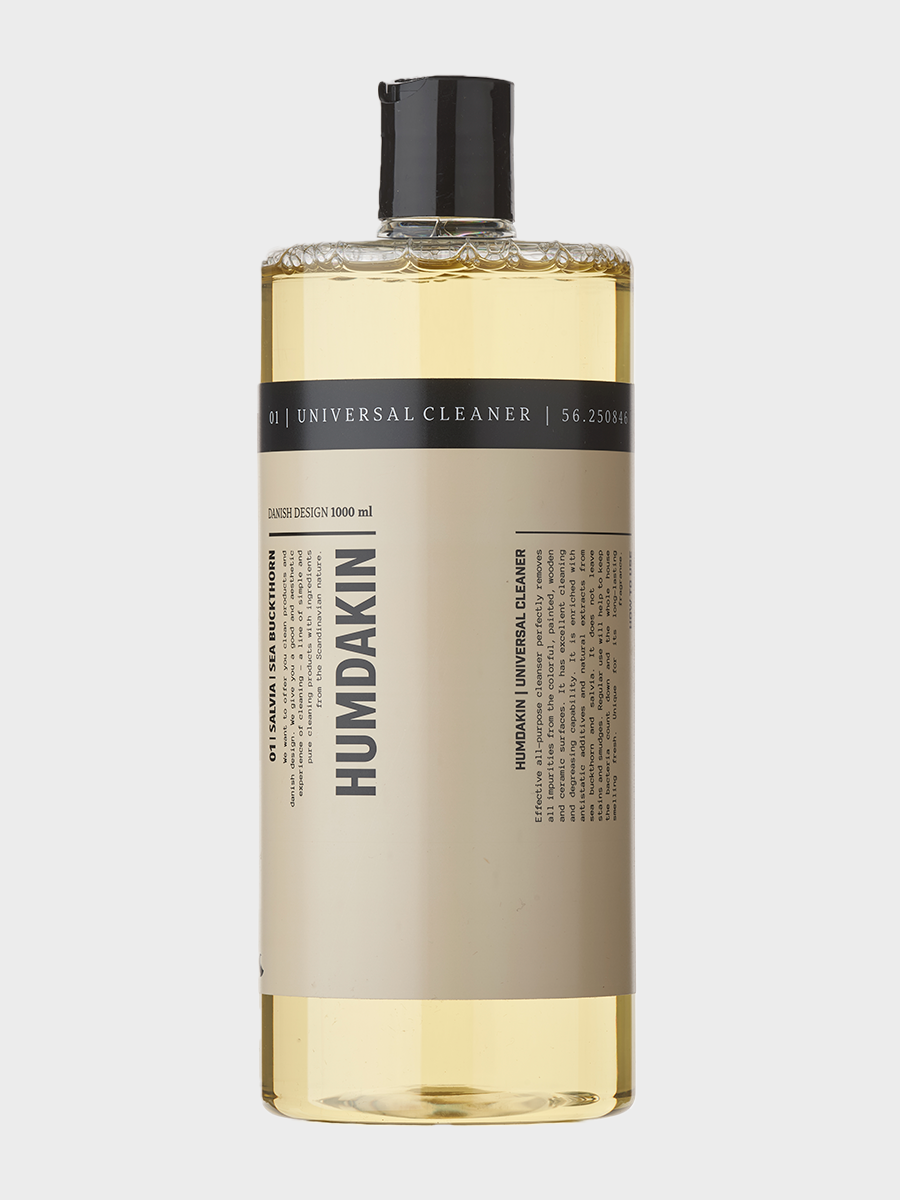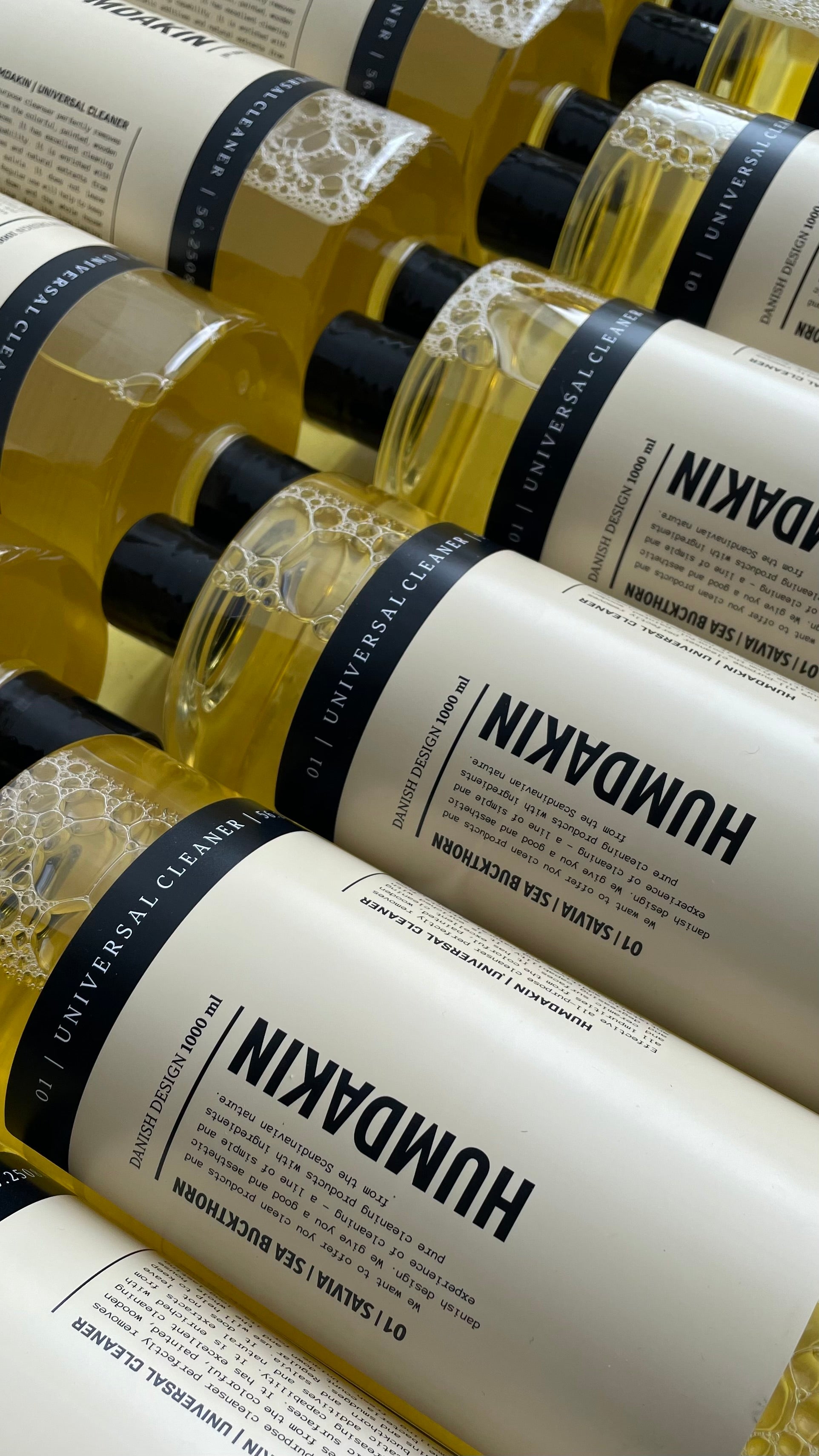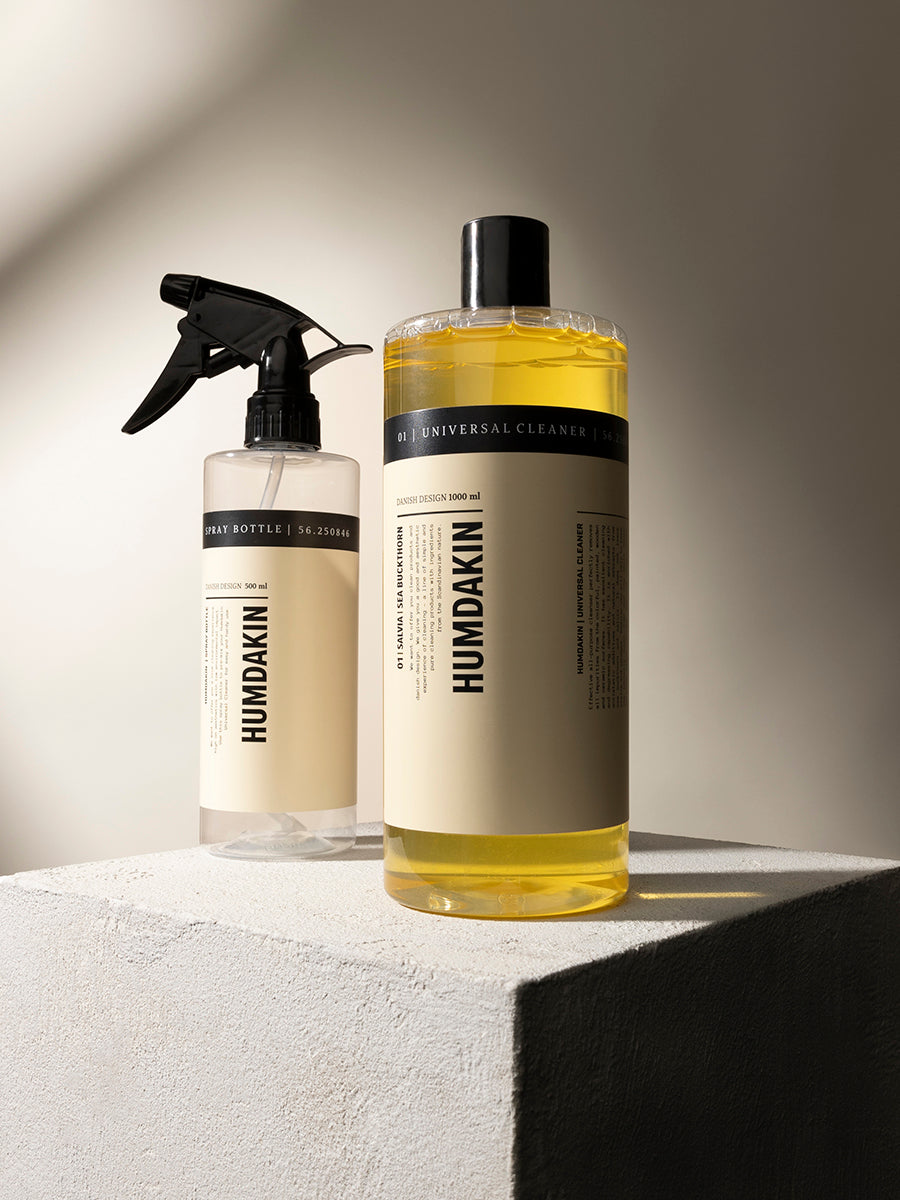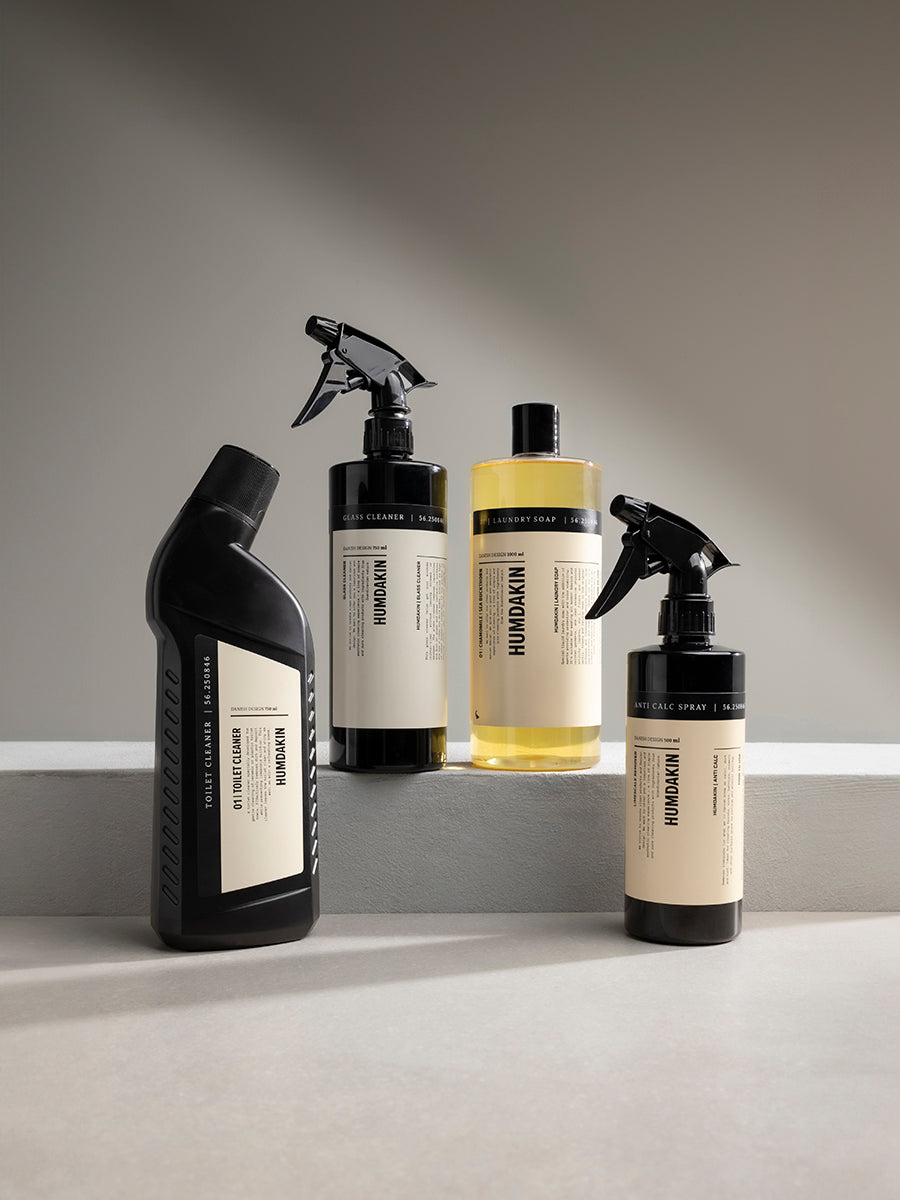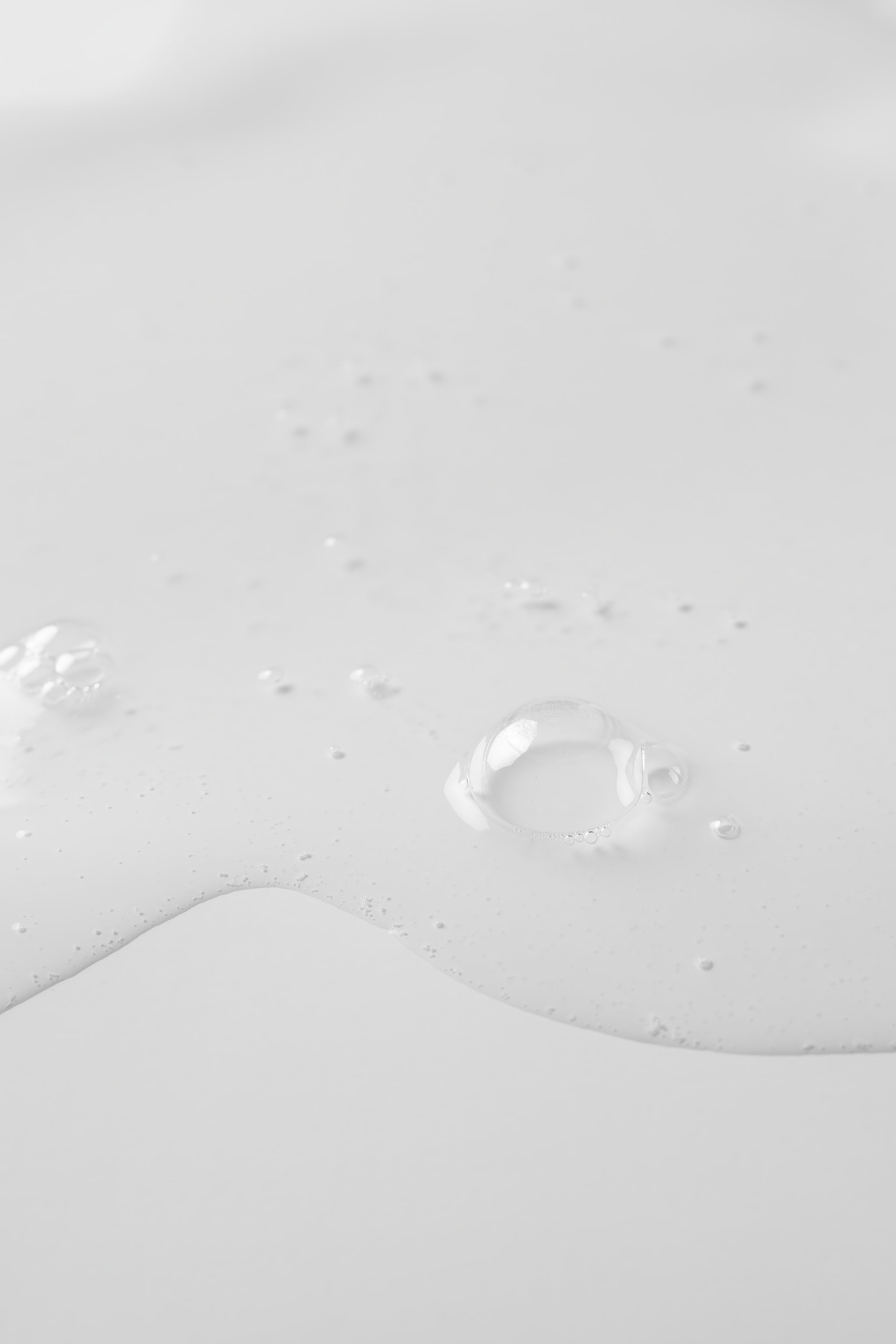 01 Universal Cleaner - Salvia & Sea Buckthorn
01 UNIVERSAL CLEANER
Salvia and Sea Buckthorn - 1000 ml
pH range: 5,0 - 7,0
The packaging is made of reusable plastic.

Humdakin's mild and effective all-purpose cleaner is the only cleaner you need for your daily cleaning. The product is made as a concentrate and quite unique for the very long-lasting and clean scent that spreads in the home. When you buy Humdakin all-purpose cleaner, you are buying 1 litre of concentrate. If you keep clean with Humdakin all-purpose cleaner, you will keep dirt and bacteria down in your home. You can use the product in 2 ways: in our spray bottle where you mix the product with water yourself, or the old fashioned way in a bucket of hot water.

Spray bottle:
If you want to use Humdakin's spray bottle, you can make 200 refills, saving 198 empty packs by buying 1 litre of concentrated all-purpose cleaner plus 1 spray bottle. You only need 3-5 ml of Humdakin universal cleaner (= 1 teaspoon), put it in your empty spray bottle and then fill it up with lukewarm water. Then you are ready for your cleaning.

Floor wash:
If you want to use our Humdakin universal cleaning in a bucket, use one capsule in a bucket with 5 litres of warm water. This way is perfect for more thorough cleaning with a wrung-out cloth or for floor washing.

You can use Humdakin all-purpose cleaner throughout your home. The product is pH neutral and is safe to use on all water tolerant surfaces. You can therefore use our spray bottle for quick wiping after eating, spray on the table and wipe with a clean cloth, use it for your kitchen, bathroom, and all surfaces in the home.

We want to give you the best cleaning experience without compromising the quality of the product and the effect on the environment.

DIRECTIONS FOR USE
This product is a concentrate. Recommended dosage: add 30 ml (two tablespoons) of Universal Cleaner to five liters of moderately warm water. When dosing the detergent, think about the environment - do not overuse. The correct dosage will reduce the environmental impact.

Dosage: 5 ml. to 500 ml water or 20 ml to 5 liter water. Approx 200 usages.

The Humdakin universal cleaner is pH neutral and without any harsh chemicals, so it can be used in all rooms - even the kids' rooms.

- Do not mix different cleaning products.
- Use a clean, damp cloth after wiping off to avoid streaks.
- Always use warm water for cleaning.

Humdakin's liquid products are free of parabens, dyes, essential oils, chemical perfumes, endocrine disrupting substances and carcinogens. Humdakin's products contain allergy friendly perfume and only mild preservatives. Humdakin's liquid products are dermatologically testet.

Ingredients: less than 5% non-ionic surfactants, preservations agents (2-phenoxyethanol) and perfumes.