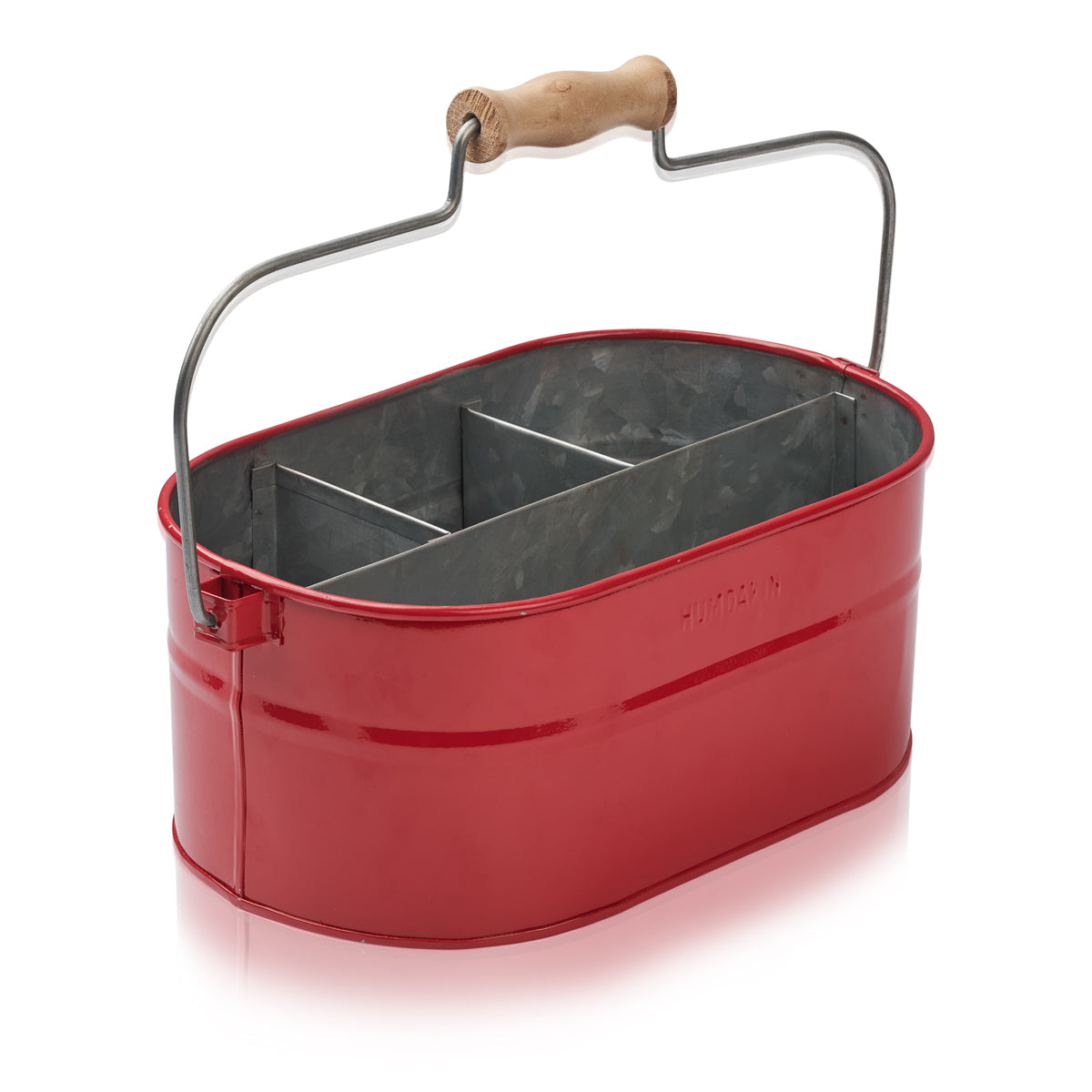 System Bucket Red
HUMDAKIN SYSTEM BUCKET - RED
Zinc
30 x 20 x 13 cm

Zinc bucket with wooden handle. Perfect for creating system in messes. The stylish bucket has 4 compartments: three on one side and one big on the other. Use it for keeping your cleaning products in order, for laundry products or herbs in the kitchen. Also perfect for gathering the kids' toys.

Tip: Use the system bucket as a great picnic basket! Place drinks on one side and snacks and napkins on the other and you're ready for a long car trip or a picnic outside.