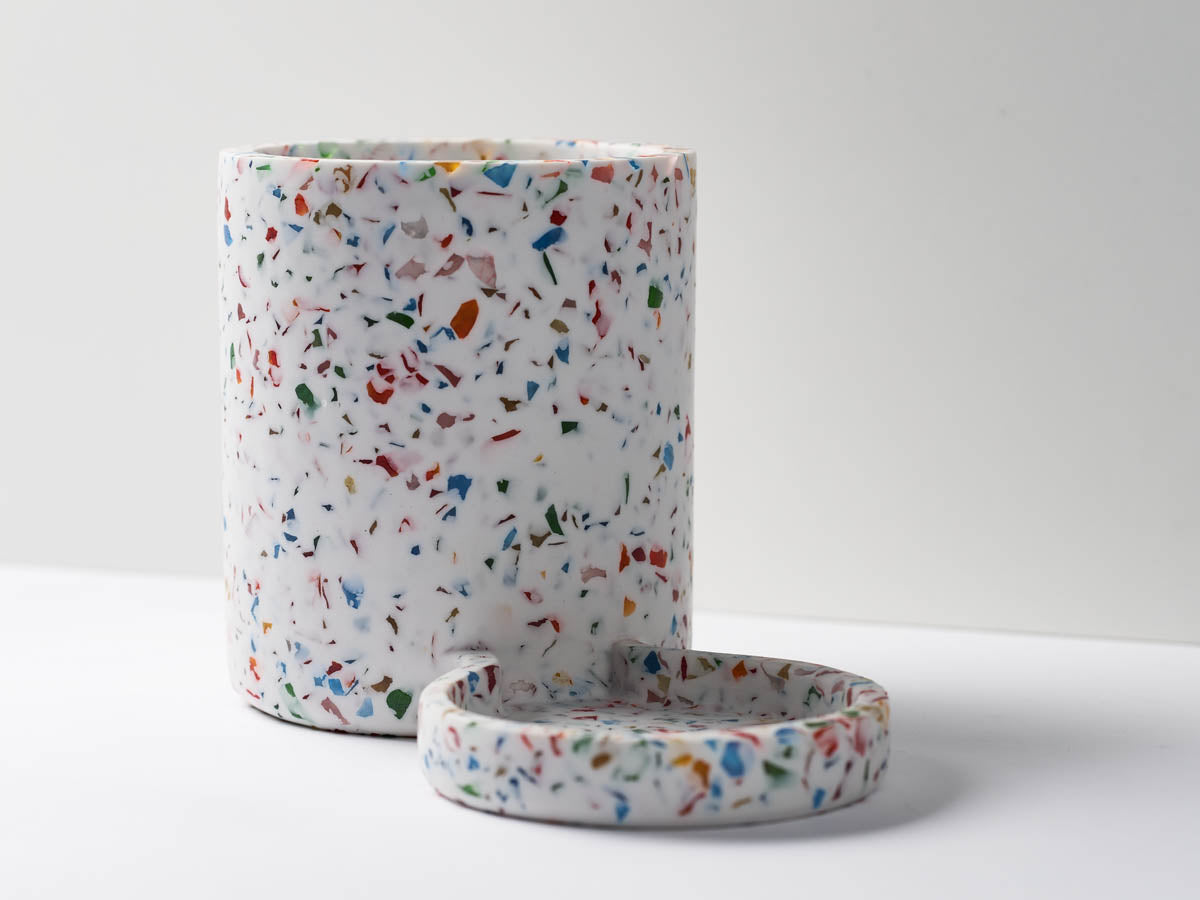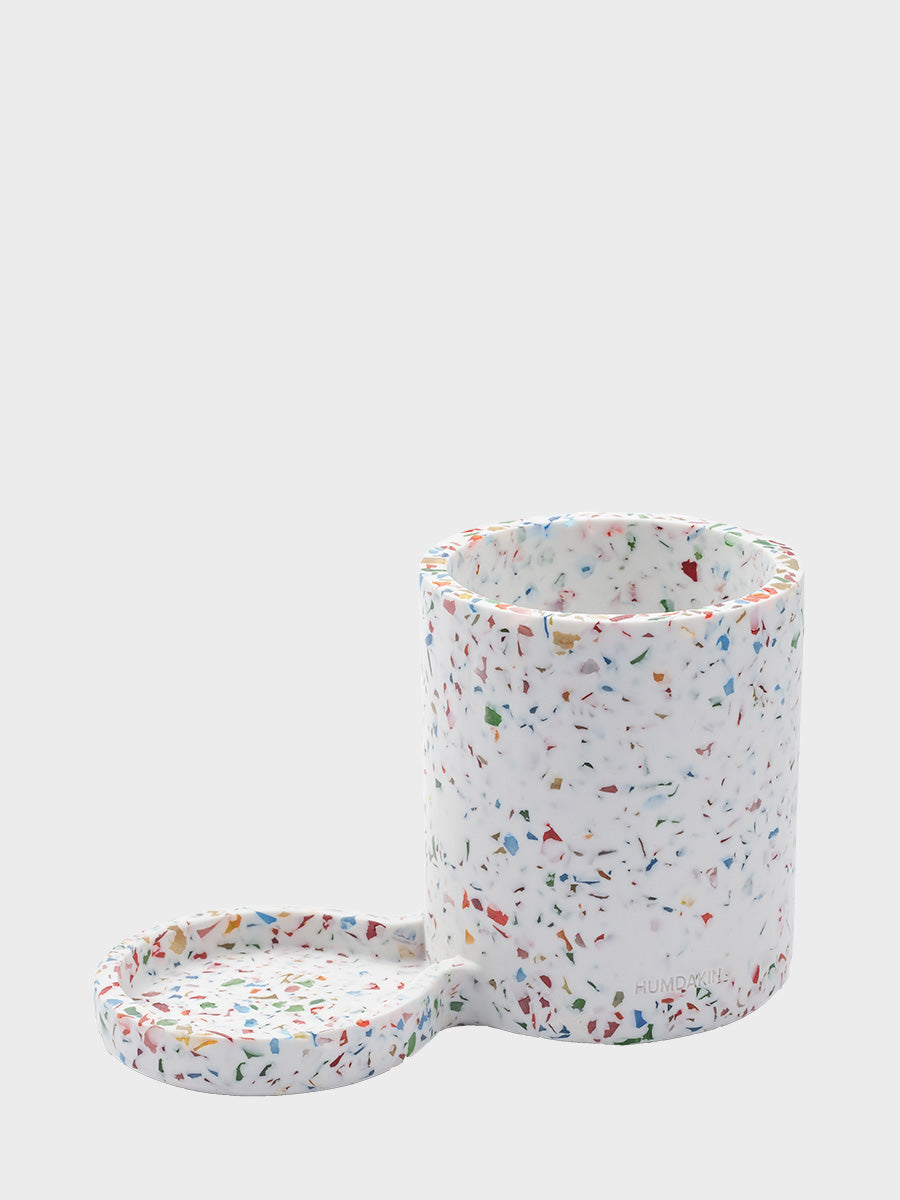 Rainbow Terrazzo Dishwashing Holder Small - Rainbow
DISHWASHING KIT
H:14 cm x W:23 cm x D:12 cm
Rainbow terrazzo

This dishwashing kit in terrazzo is a simple and handy storage solution for your dish brushes, dish soap or kitchen soap.

The storage part is scratch-free and cleaning friendly.

Care: Wipe with a damp cloth. Avoid acidic substances that can stain the material.