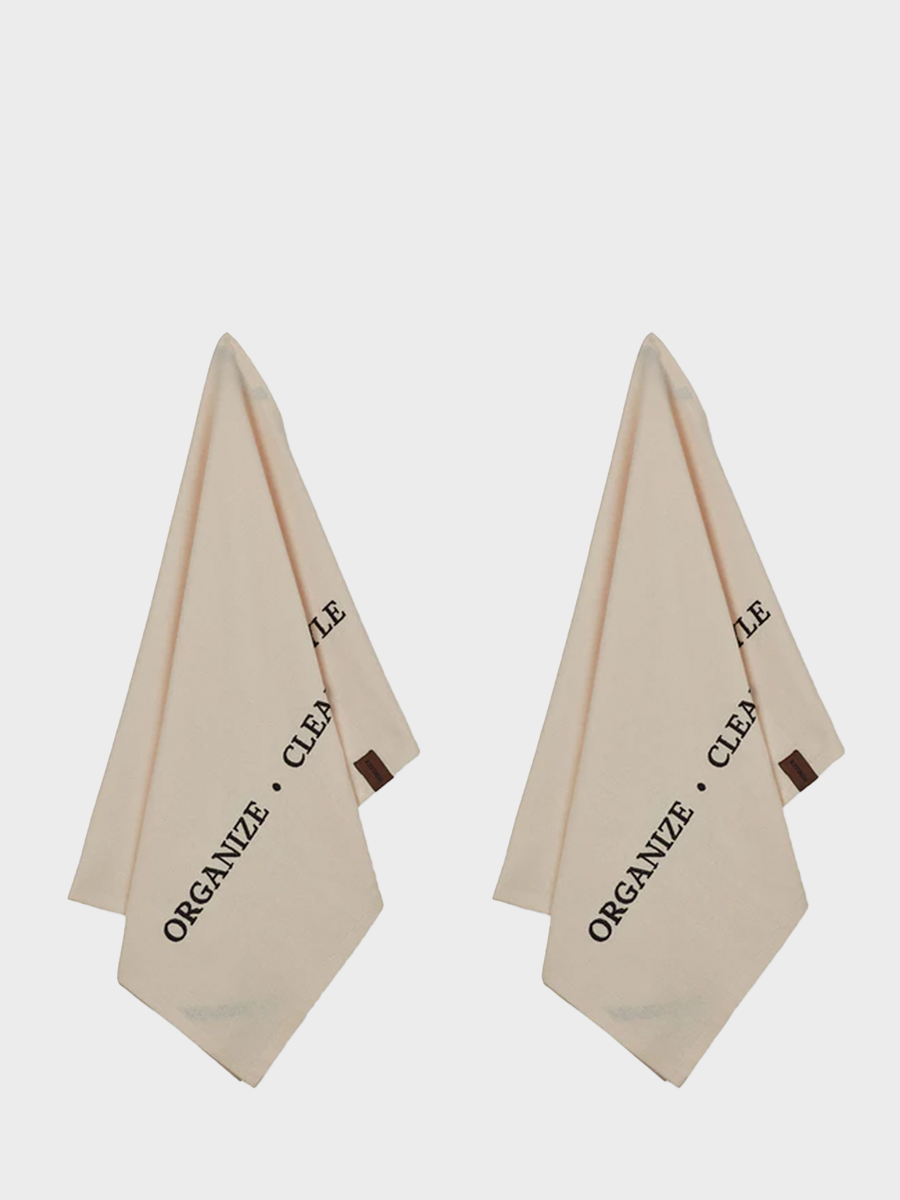 Organize, Clean, Style - Organic Tea Towel - 2 pack - Shell
ORGANIZE, CLEAN, STYLE - EMBROIDERY
ORGANIC TEA TOWEL - 2-pack
45x70 cm
100% organic cotton

The Humdakin 2-pack of tea towels are made of 100% organic cotton. The tightly woven fabric ensures excellent drying properties and long durability.

The Humdakin tea towels are functional and decorative accessories for your kitchen.
Mix the tea towels with the Humdakin kitchen towels and dish cloths in complementary or contrasting colors for a beautiful and stylish home.

HOW TO WASH
- Can be washed at 60°C. We recommend using the Humdakin laundry soap.
- The tea towels can be tumble dried.
- For the fabric to maintain the best drying properties, do not use fabric softener.