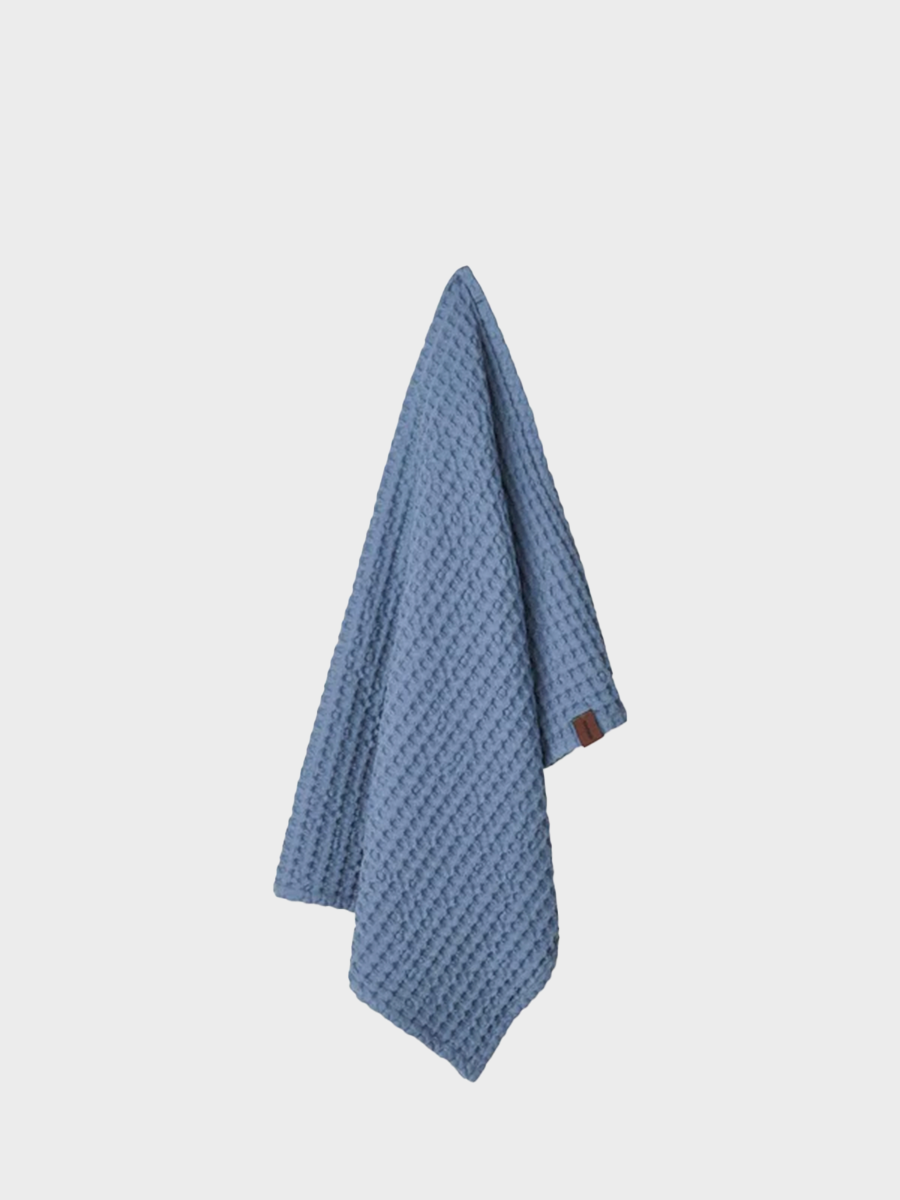 Waffle Hand Towel - Ocean
WAFFLE HAND TOWEL
100% organic cotton
Stonewashed
55x80 cm

The Humdakin hand towel is a functional and decorative accessory for your kitchen and bathroom.

After wash the towel will get the more distinctive waffle effect, which makes the hand towel extremely soft with great drying properties.

Mix the hand towels with the different Humdakin textiles and assorted colors for a beautiful and stylish home.

- Wash at 60°C
- The hand towel can be tumble dried.
- For the fabric to maintain the best drying properties, do not use fabric softener.
- For a lovely fresh scent, use the Humdakin laundry soap when you wash your textiles.

NB. Due to the type of fabric, the hand towel might shrink up to 10% after wash.