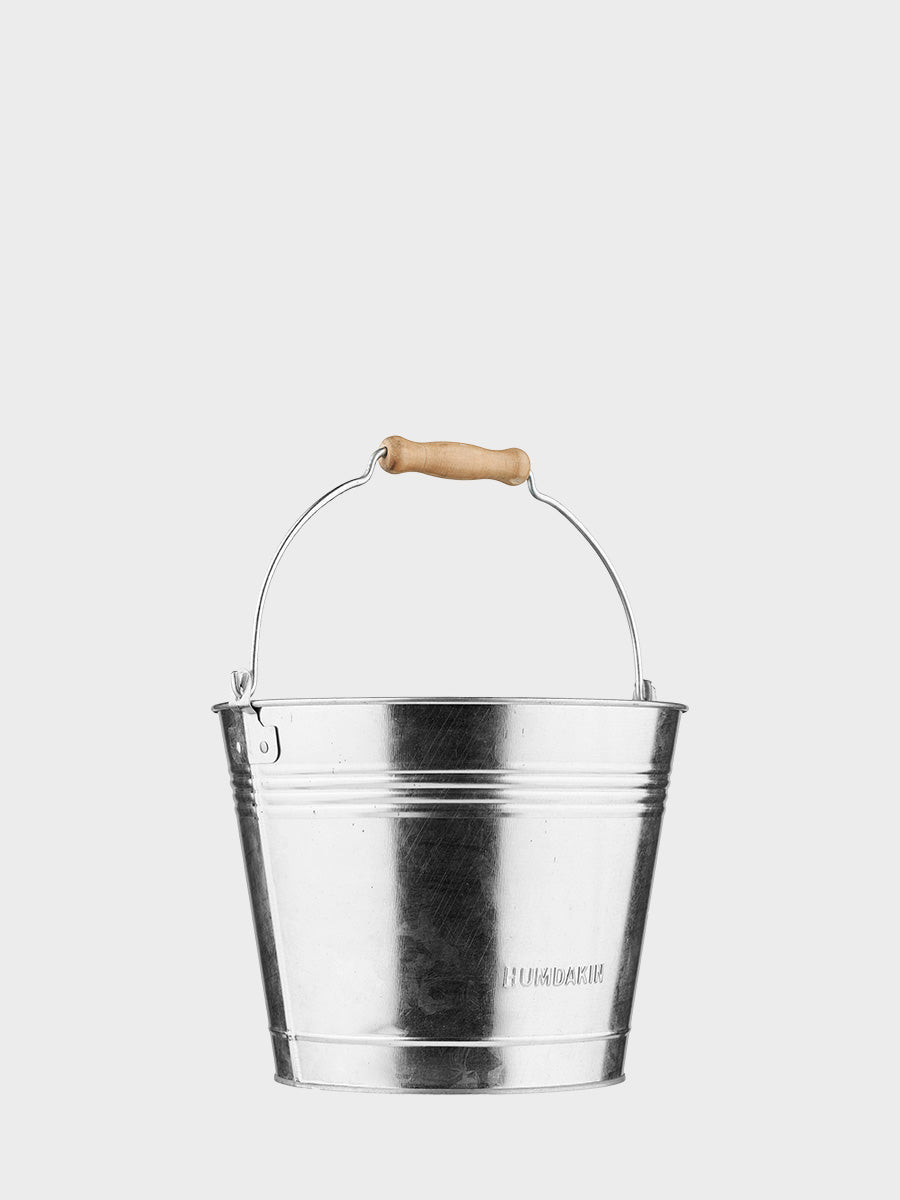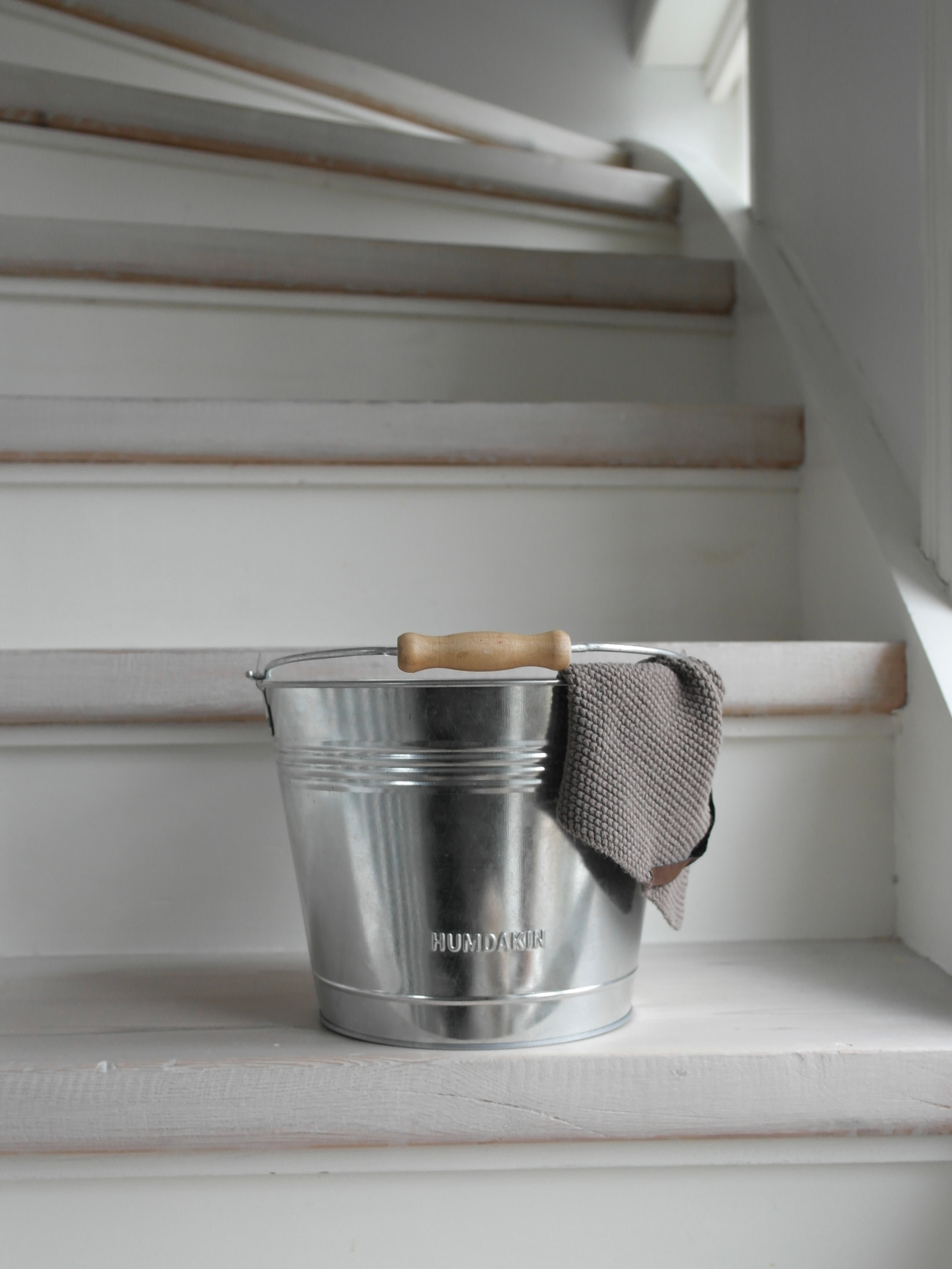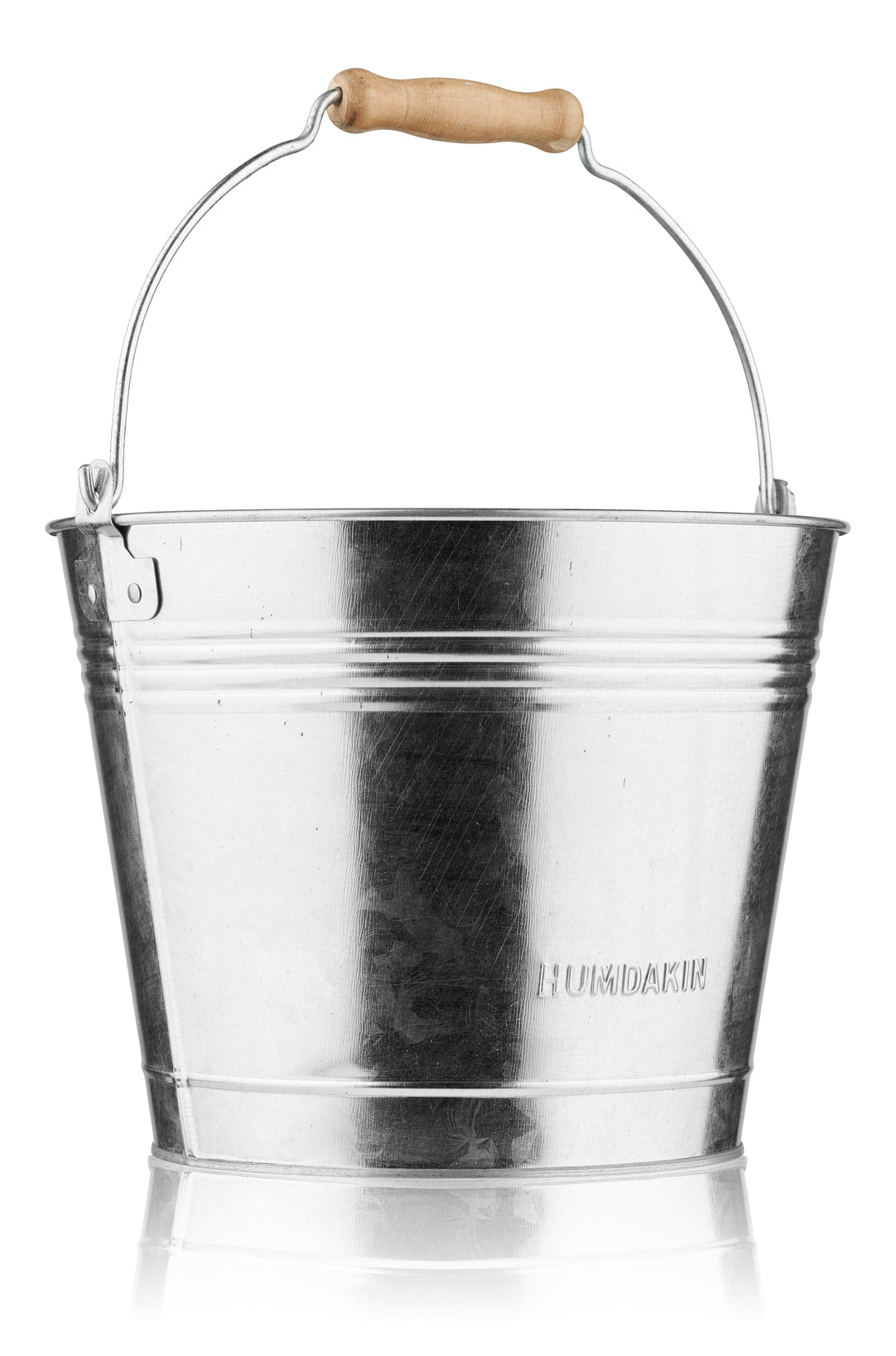 Cleaning bucket - 5 L.
CLEANING BUCKET
5 L
Iron

Iron cleaning bucket with wooden handle.
Use the stylish bucket for cleaning - add your Humdakin Universal Cleaner and warm water. Use it to collect your cleaning products, for laundry products or a third option. Also perfect for collecting children's toys.

HOW TO CARE;
- Dry it in time after use, and don't store in in a humid environment for longer time
- Try to avoid bumps, scratches or paint peeling off to avoid rust.