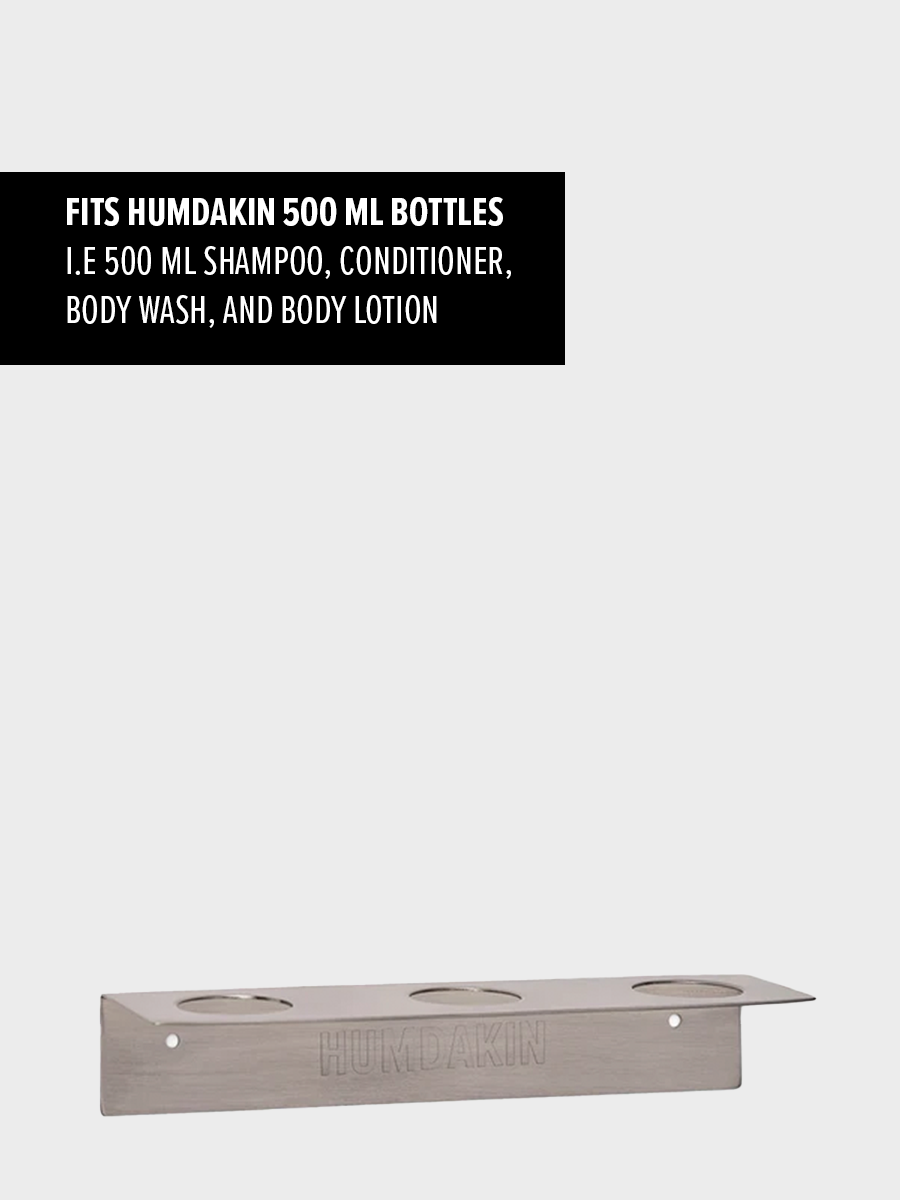 Bottle Hanger 500ml. Triple - Stainless Steel
SOAP HANGER - Stainless steel
Triple
Fits Humdakin 500 bath-series ml bottles.
20 x 6 x 3,5 cm

A nice and stylish bottle hanger for three of your Humdakin bath products in 500 ml. Perfect for your shampoo, conditioner og body wash all together.

Suitable for: Shampoo 500 ml, conditioner 500 ml, body wash 500 ml and body lotion 500 ml.
Designed and developed exclusively for Humdakin products, therefore not necessarily suitable for soaps and similar, from other brands.

Please be note that the product will develop a visible patina over time, especially metal products coated with epoxy. This is due to the fact that the product is metal and often in contact with water and/or liquid products. However, we do not consider this to be a defect.