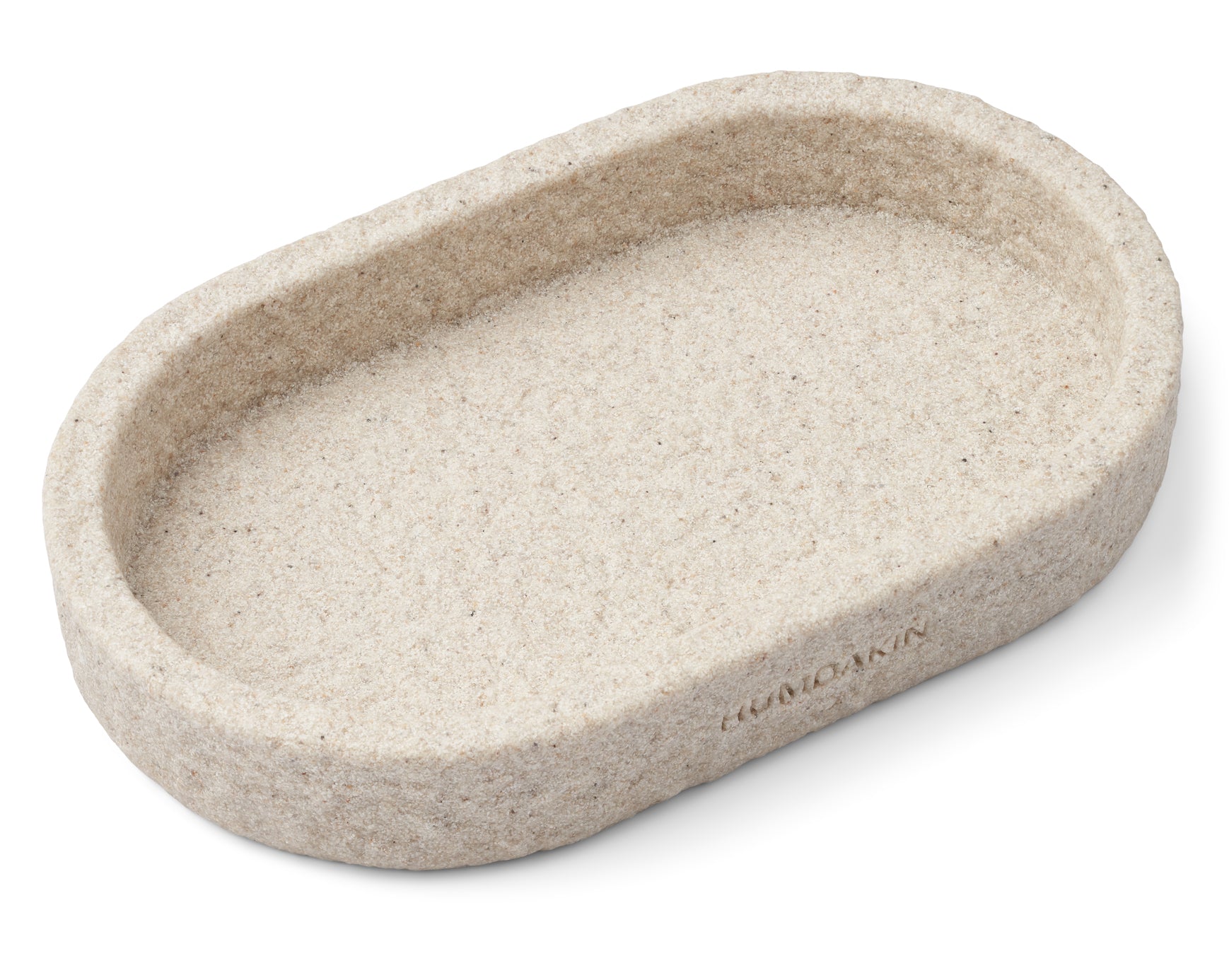 Sandstone Oval Tray
OVAL TRAY
H:25 cm x W:15 cm x D:4 cm
Sandstone

This sandstone tray is the perfect addition to your kitchen, bathroom or for stylish organizing in your living room. Place your Humdakin hand care products or dish soap on the tray for a beautiful finish to your styling.

As sand stone is a unique and natural material, color, and pattern may vary.

Care:
Wipe off with a damp cloth once a week to remove dust and keep clean.