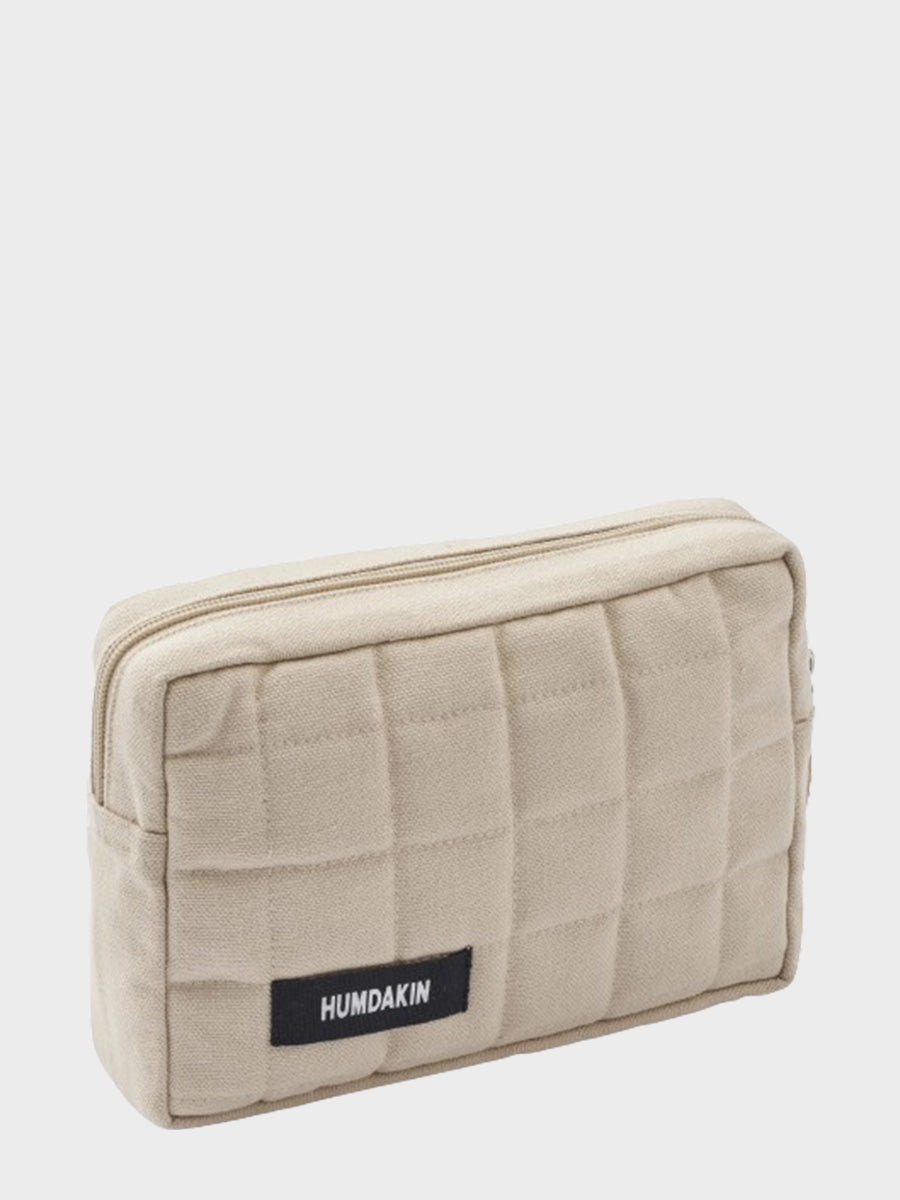 Cosmetic bag - Light Stone
COSMETIC BAG
18 x 13 x 4 cm
100 % ORGANIC COTTON

This very useful and luxurious cosmetic bag made from organic cotton is perfect for your skincare- and make up essentials. The cosmetic bag is spacious, so there's plenty of room for your favorite products and brushes.

Humdakin products are made with carefully selected materials. Please handle with care for longer product life. The bag is made from organic cotton.

- Wash at 60°C
- Can be tumble dried.
- For the fabric to maintain the best drying properties, do not use fabric softener.
- For a lovely fresh scent, use the Humdakin laundry soap when you wash your textiles.